Objetos removidos para estudio
Objects Removed for Study

Cerámica e instalación / Ceramic and Installation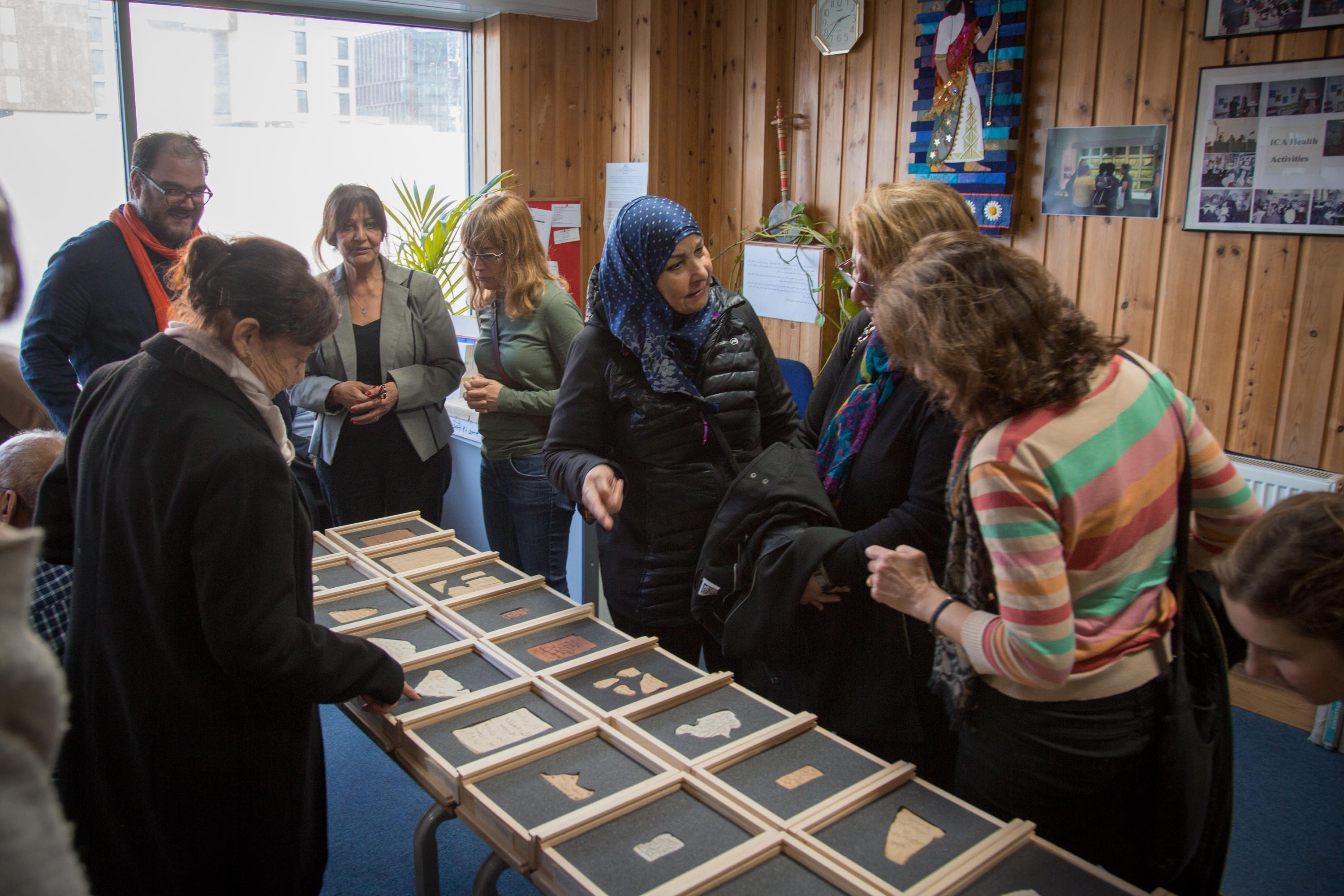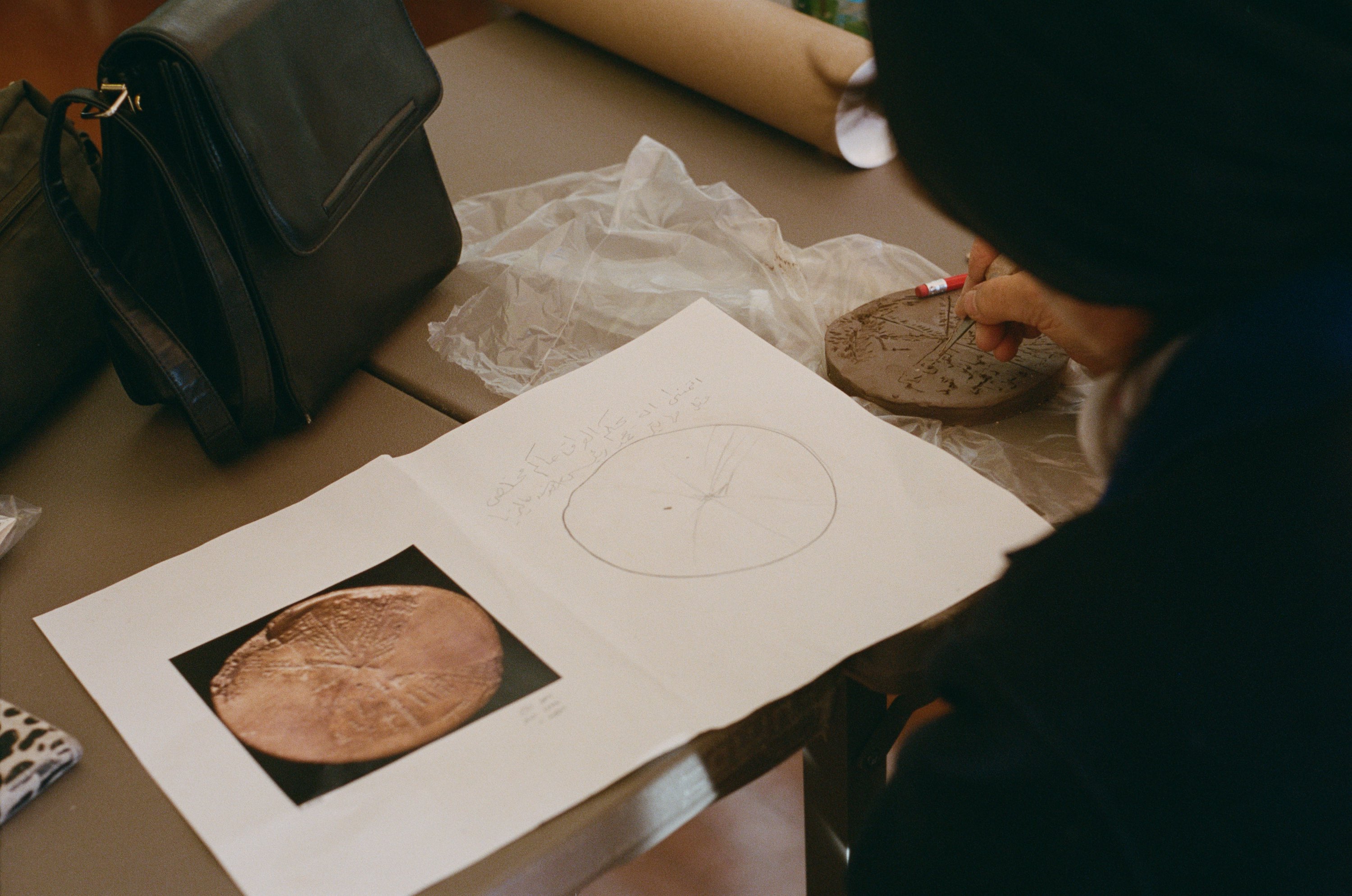 Objetos removidos para estudio
Serie de 24 cerámicas en cajas de madera. Instalación. Cada una de 19 x 26 cm. 2018.

El proyecto consistió en la recreación de una parte de la Biblioteca de Ashurbanipal por un grupo de mujeres de la comunidad iraquí de Londres. La biblioteca, originaria de Mosul, Irak, forma parte del Museo Británico desde mediados del siglo XIX y funcionaba como guía para el rey Asirio Ashurbanipal. Teniendo en mente la actual situación de Iraq, tras años de dictadura y ocupación, las mujeres fueron invitadas a rehacer parte de los libros y artefactos de cerámica con nuevas inscripciones. A partir de estos nuevos artefactos, se abre un espacio de reflexión en torno a la identidad desplazada y la posibilidad de rearticular la biblioteca.

Objects Removed for Study
Serie of 24 ceramic artefacts. Installation.
Each box is 19 x 26 cm. 2018.

The project consisted on the recreation of a fraction of the Library of Ashurbanipal, belonging to the British Museum's collection, by a group of women from the Iraqi community in London. Inspired by the main role of the library as a guide for the Assyrian King Ashurbanipal, and bearing in mind the current situation in Iraq, the women were invited to rewrite and recreate a series of ceramic books and artifacts. This project aims to critically rethink both the identity and role of these old artifacts in the articulation of new sensitivities and possibilities in today's context of displacement.