Nosotros estudiamos y escribimos hebrero
We study and write hebrew

Libro de artista-foto libro/ Artist book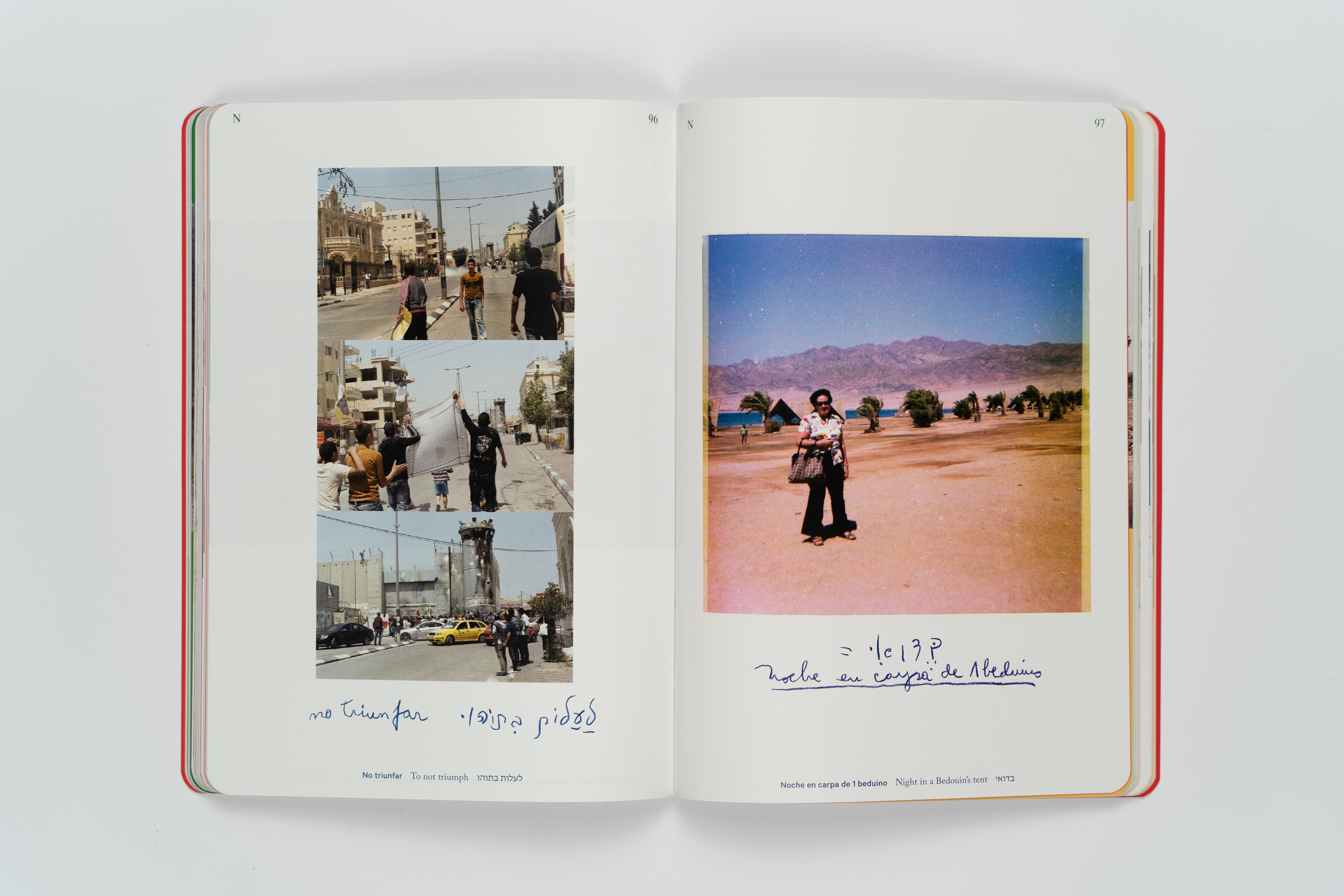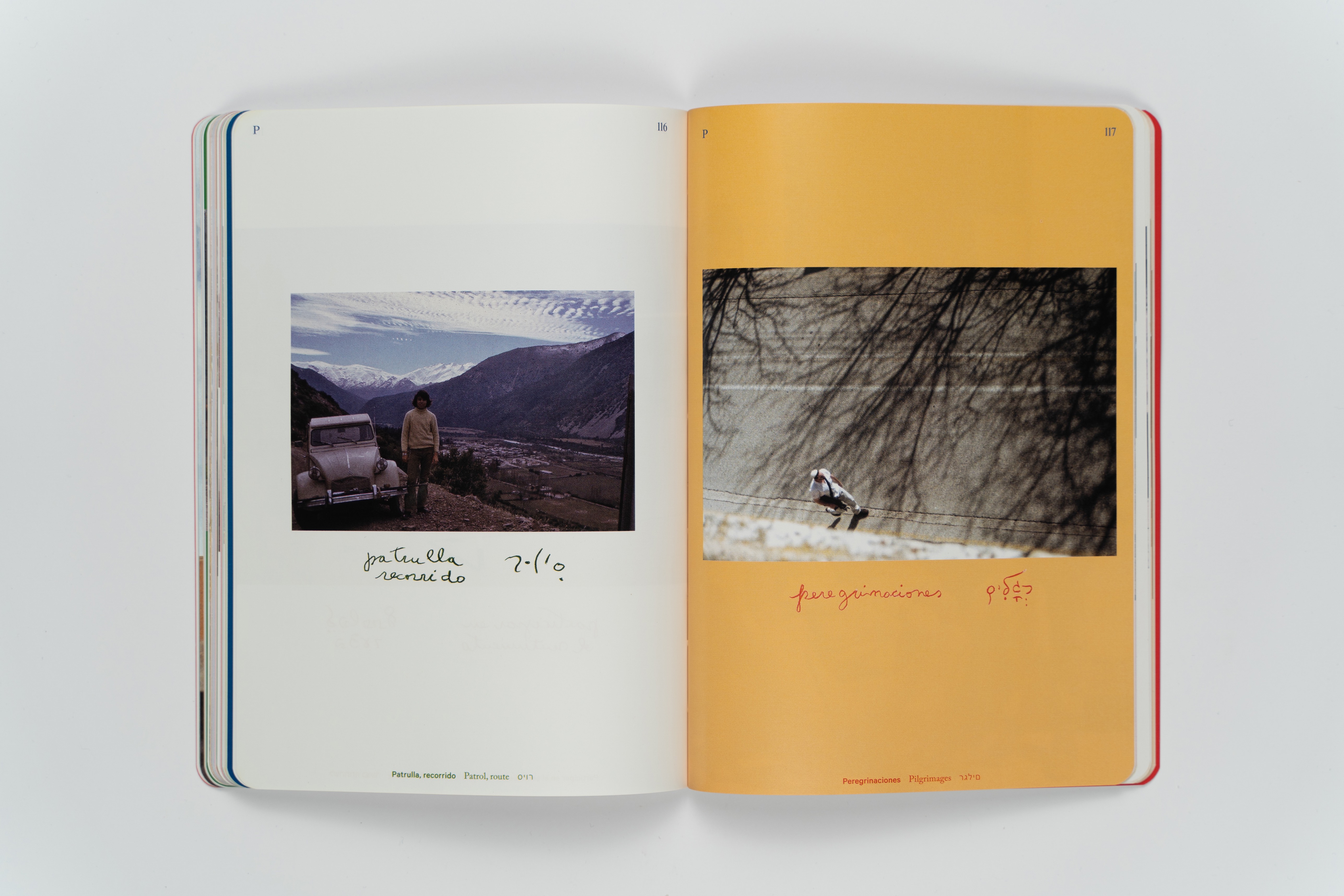 Nosotros estudiamos y escribimos hebreo
Libro de artista, 17 x 24 cm. 160 páginas, 500 copias. 2022.
Ver libro online

Este libro de artista es parte del proyecto Aliyá, Yeridá y surge a partir de los libros que la abuela de Rafael utilizaba para aprender hebreo en Israel. En ellos es posible encontrar una serie de palabras y frases que parecen inconexas pero que logran dar cuenta de un Israel abstracto y personal. Una selección de estas palabras son organizadas alfabéticamente, a las cuales se les asigna una o varias imágenes pertenecientes a los archivos familiares y los del propio artista. Estos archivos análogos, de diversas épocas y territorios, se yuxtaponen dando lugar a un nuevo mapa, donde la relación entre imagen y palabra abre nuevos sentidos para los archivos originales.
Edición y textos: Claudio Guerrero.
Diseño y Dirección de Arte: Gracia Echeverría.
We study and write Hebrew


Artist book, 17 x 24 cm. 160 pages, 500 copies. 2022.

See full book online

This artist's book is part of the project Aliyá, Yeridá and arises from the books that Rafael's grandmother used to learn Hebrew in Israel. In them it is possible to find a series of words and phrases that seem unconnected but that manage to give an account of an abstract and personal Israel. A selection of these words are organized alphabetically, to which are assigned one or more images from family archives and those of the artist himself. These analogous archives, from different periods and territories, are juxtaposed giving rise to a new map, where the relationship between image and word opens up new meanings for the original archives.


Editor and texts: Claudio Guerrero.
Design and Art director: Gracia Echeverría.